You can select where you want Magtax to store your data.
Select Help -> Where's My Data? in Magtax to find the locations.
To change your data location, you must run the SETDBL.exe Utility. Administrator rights in Vista are required.
ALL COPIES OF MAGTAX ACCESSING THIS DATA MUST BE CLOSED.
When it runs you are presented with the following screen.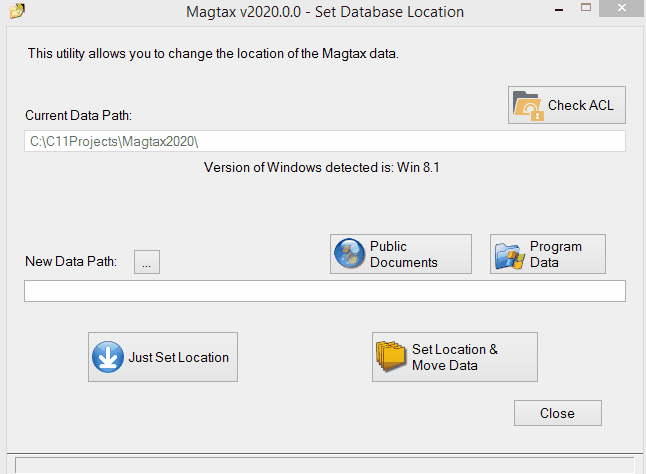 New Data Path - Click the ... button to locate a data path that you choose.
Click the VISTA PATH button to create a Vista Compliant Data Path.
Click the XP PATH button for an XP Compliant Data Path.
Once you select a Data Path, click "Set Location & Move Data" to start the process.