There is only one Company per DataSet.
Enter all the information necessary to print and/or file via magnetic
Reporting Year (Pro) - This sets the tax year for this dataset. This affects the forms printed and the e-filing.
For Corporations, use the name field. For dba's use the individual's name in the name field and the company name in the company field.
TIN State is required only if reporting State Wages.
Name Control: See Circular for information.
---
W-2 Specific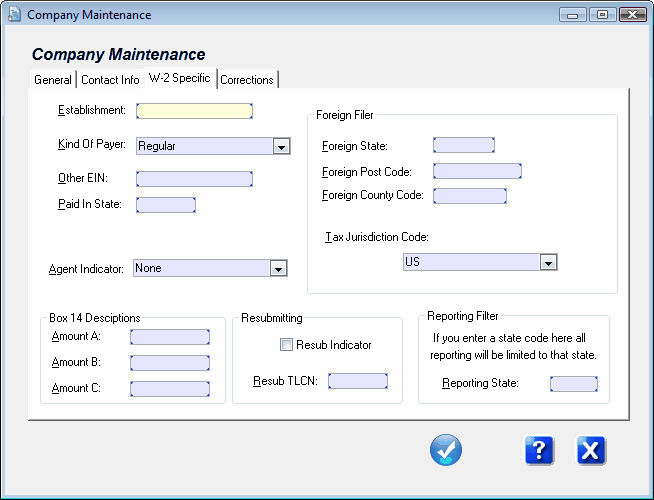 Establishment - If this business files reports under the same EIN from multiple locations, you must distiguish the filings by using an identifier here.